Everyone is looking for the secret of success. However,.the secret of success is not one thing that you can have it like the magic ring. It's a combination of a hard work and building great habits when collecting all these things in one recipe with the right ingredients and you have to follow the right directions in order to get a good result, so Let's figure out how to build our secrets of success?
Try to know what you want, be specific, if you do not like your work change it, and do what you love do not waste your time and life doing something that you do not like, live and enjoy your life, do not live someone else life, its very important to know your direction in life and that is the first step to successful life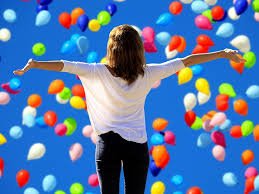 You should Understand that the way to success will be hard, stay motivate and enjoy your trip. You will face difficulties and moments where you will lose your self-confidence. But at this moment like a final exam that will guide you to result of the hard work that you did before, do not lose hope to win, so understand that while it might be hard sometimes, you'll need a lot of effort to stay positive and get your great result at the end. However, a Positive mental attitude is a great power to achieve whatever you have in your mind.